Products
I believe that keeping your skin healthy looking means using professional skin care products and a proper home care regime. I have a wide range of professional skin care products available for all your skin care needs and goals.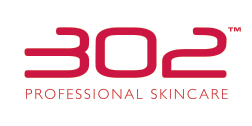 302 is an engine of protein synthesis and skin metabolism. 302 seeks to re-establish and optimize desirable cellular activity lost to chronologic and actinic aging. The 302 metabolic model stimulates a healthier, more natural looking skin that optimizes and sustains itself. The 302 model is science that integrates advanced topical technology, safe intervention procedures and proven nutrition practices to impart physical, emotional and even spiritual balance – the essential elements of radiant beauty and health.

Rhonda Allison Skin Care is dedicated to offering the purest, quality skin nutrition for daily home use and the most effective, safe, result oriented professional treatments available. With Rhonda Allison, skincare is not just a science, but an art which evolves with understanding and experience. Using the science of Chirality, and drawing inspiration from nature, Rhonda blends the best of active natural ingredients with highly beneficial, scientifically developed compounds to create a synergy of superior professional products and treatments that will transform the condition of your skin.